Easton is a neighbourhood located in the city of Bristol, United Kingdom. It is situated to the east of the city centre and the M32 motorway, with Lawrence Hill as its focal point. Its southern and eastern boundaries are not clearly defined and blend into the areas of St Philip's Marsh and Eastville.
Easton Locksmith operators are locals which allows us full coverage and easy access to any address in Bristol. 
We aim to arrive to your address within 30min or up to an hour depending on the time of day and traffic.  
Easton Locksmith vans carry a large selection of locks and spares to help us address any issue our customers are facing and all of our locksmiths are fully trained and would ensure the safety and security of your property.  Our work is fully guaranteed to the satisfaction of our clients.
Our locksmiths have years of experience changing and replacing locks quickly and efficiently for all types of locks. Anything from rim cylinder locks to mortice and Upvc mechanism locks, you can rely on our registered locksmiths to provide you with a solution today.
Our locksmiths are carefully selected and thoroughly trained to handle any situation and with a range of locks and spares can repair or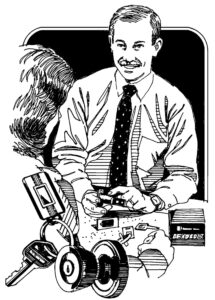 correct most locks within an hour. They are experts in their field and have the knowledge and skills necessary to effectively and efficiently address any issues that may arise. We are confident in their ability to provide professional and reliable service in any emergency situation.